28 Campbell St.




Baddeck, NS
The Blarney Stone,




Ladies Invitational Bonspiel
2022 Blarney Stone Participants. We were a small group during the pandemic years, but had lots of fun!
We're excited to welcome back visiting clubs in 2023!
Fee: $200 per team
​
There will be a maximum of 18 teams
​
Every team is guaranteed three - 6 end games
​
On Saturday you will be provided with
a continental breakfast, hearty lunch
and superb supper...
plus evening entertainment!
​
On Sunday you will receive
a continental breakfast and light lunch.
​
Prizes will be awarded to four teams
in the playoffs
​
Submit your online registration below
by March 1, 2020
​
If you have any questions contact us by email at baddeckcurlingclub@gmail.com
Blarney Stone Bonspiel Team Registration



Now closed for 2023

Thanks to everyone who signed up!
Tom's Pizza
Fri/Sat 11am-10pm
Sunday Closed
​
Bean There Cafe
Fri/Sat 7am-4pm
Sunday Closed
​
Three Doors Down
Daily 11am-6pm
​
Tim Hortons
6am-10pm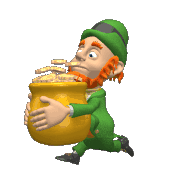 Wintertime Local Information
MacIntyre's Housekeeping Cottages
902-295-1133
​
Inverary Inn Resort
902-295-3500
​
Lynnwood Inn
902-295-1995
​
Telegraph House
902-295-1100
​
Local AirBnB Houses/Rooms
​
2019 Winners
L-R Cheryl Campbell,
Skip Dawn Fraser,
Bonnie Coulter,
Paula Dickson
2020 Winners
L-R Gretchen Landry,
Ruth Morrison,
Heather "I won" MacIntosh, Skip Barbie Cook
2021 Winners
L-R Bernice Grant,
Rachel Kelly,
Tamara Chapman,
Skip Melissa Nicholson
2022 Winners
L-R Jessie Wong,
Sara Nicholson,
Skip Lavonne Grant
A new tradition at the Blarney is a collection of limericks written by the teams.
Enjoy our growing collection!
The ladies they've arrived in Baddeck!




It's curling they said, what the heck!




The shots they have thrown,




The hits they have blown.




But who knows you might make the finals just yet.




- Team Donalda, Bluenose




2020
The draw was the shot for the win.




She asked for the broom on the pin.




She needed full eight,




But the throw was hack weight,




So she settled instead for a gin.




- Team Lynn Kelly, Schooner




2020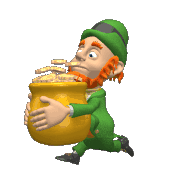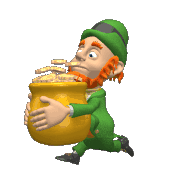 Four ladies went curling for fun,




And wished that they could have won one




They came to Baddeck,




Couldn't curl worth a heck.




And settled instead for the rum!




- Team Lynn Kelly, Schooner




2019
Copyright © Baddeck Curling Club 2021




Website designed by Melissa Nicholson
28 Jessica Wong Ln.




Baddeck, NS